This checklist to assist women planning on seeing a healthcare professional to discuss issues relating to Midlife and Menopause.
The first page helps women to find information on the Australasian Menopause Society (AMS) website by explaining how to easily access commonly viewed resources such as the videos, information sheets and risk assessment calculators.
As women complete the second page, further specific resources are mentioned that women may be interested to look further at prior to an appointment.

AMS Appointment guide - Menopause and midlife184.06 KB

Appointment guide Menopause and midlife26.36 KB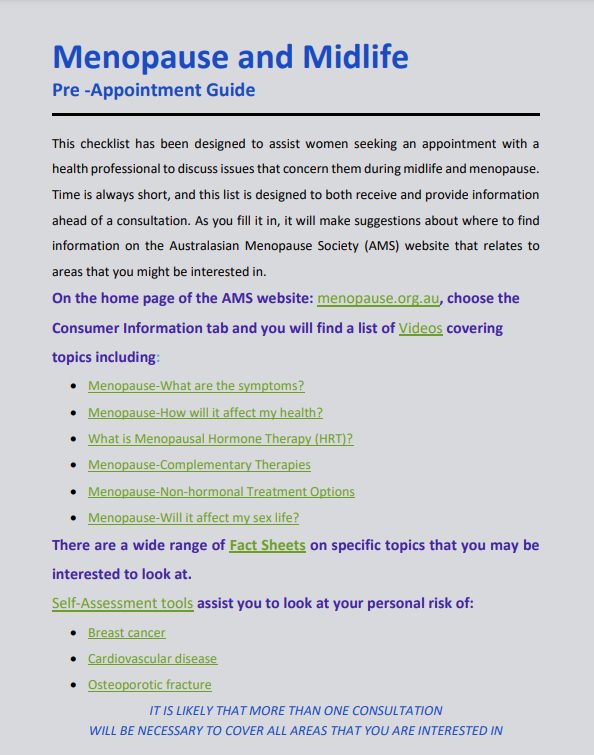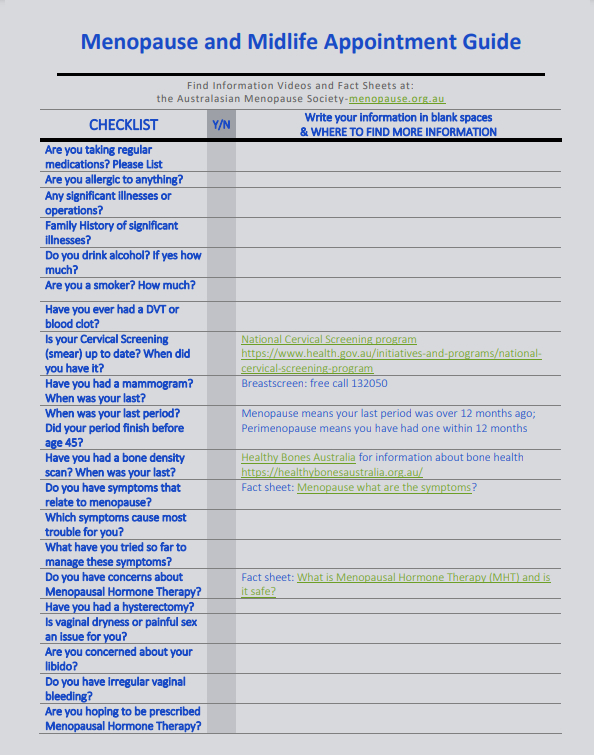 Content created May 2021