Thank you to Besins for the unrestricted education grant that made this webinar possible.

About the Perimenopause webcast
The perimenopause is an important transitional stage of life. It can be associated with a variety of symptoms and potential health consequences. This webinar is targeted at GPs, endocrinologists, gynaecologists and other healthcare providers who wish to upskill their management of women in midlife.
In this webinar, Gynaecologist Professor Rod Baber and GP Dr Karen Magraith explore the clinical issues and management challenges that arise during perimenopause.
Karen discusses the dilemmas for GPs managing women in the perimenopause, including mental health issues and also how to approach the menopause consult.
Rod discusses the investigation and management of bleeding in the perimenopause, as well as the risks and benefits of menopausal hormone therapy.
Speakers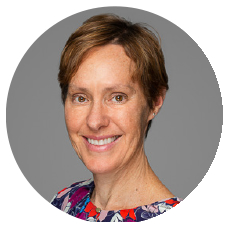 Dr Karen Magraith BMBS FRACGP
Karen Magraith is President of the AMS. She graduated from Flinders University and spent 6 years in Darwin before returning to Adelaide, where she worked until 2007. Karen currently works in general practice in Hobart, where she is involved in registrar training. She has had a longstanding interest in women's health and has been a member of AMS since 2004. Karen recognises that most menopause medicine occurs in general practice, where the GP is in a unique position to manage the medical, gynaecological and psychosocial issues in an integrated way. Karen is keen to promote the role of the AMS in educating and supporting a wide variety of GPs, to enable them to provide high quality health care to women.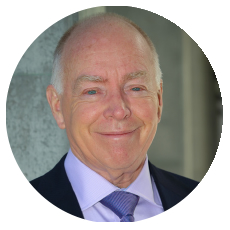 Clinical Professor Rod Baber AM
Clinical Professor of Obstetrics and Gynaecology at Sydney Medical School, University of Sydney, Professor Rod Baber is Past President of the International Menopause Society. He studied Pharmacy and then Medicine at the University of Sydney. He completed specialist training in Obstetrics and Gynaecology at Australia's Royal North Shore Hospital and in the UK at Kings College Hospital and the Lister Fertility and Endocrinology Centre. Professor Baber holds a Fellowship of both the Royal and Royal Australian & New Zealand Colleges of Obstetricians and Gynaecologists. He holds specialist appointments at North Shore Private and the Mater Hospitals in Sydney, is a visiting medical officer at the Royal North Shore Hospital and has a practice specialising in gynaecology in St Leonards.
Moderator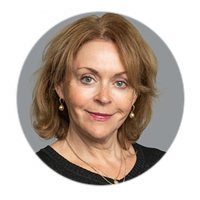 Dr Elina Safro
Chair, AMS Education Subcommittee and AMS Board Director
Content updated 7 April 2022