3 August 2017
:
The AMS Board is pleased to continue this very popular Menopause Essentials Update series in Brisbane in association with the 43rd ASPOG Scientific Meeting. The workshop is aimed at all GPs, specialists and allied health workers who are seeking a comprehensive update in the field of menopause.
Topics
Drs Georgina Hale and Jane Elliott will be presenting on the following:
Menopause and how to approach it
How to prescribe MHT
Non-hormonal treatments for menopausal symptoms, and sexual dysfunction
Case studies
Accreditation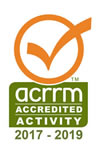 Speakers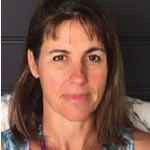 Dr Georgina Hale MBBS, FRACP, PhD has been a member of both the Australasian and North American Menopause Societies for more than 15 years. She completed a PhD with Professor Ian Fraser at the University of Sydney on the endocrinology underlying the menopause transition. She is author of several related publications and has continued her interest in midlife and menopausal health.
Georgina is involved in women's health clinical work and research projects at the new Sunshine Coast University Hospital.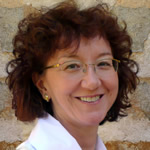 Dr Jane Elliott, MBBS, is a Past President and a Life Member of the Australasian Menopause Society. She is a general practitioner with a longstanding commitment in women's health especially menopause and midlife women's health.
Jane is a Clinical Lecturer in the Discipline of Obstetrics and Gynaecology at the University of Adelaide and a member of the Medical and Scientific Committee of Osteoporosis Australia.
Venue
Park Regis North Quay, Brisbane
Registration
$50 for AMS Members, $75 for Non­‐members
Flyer

Menopause Essentials Update: 3 August 2017 - Brisbane545.23 KB
Registration
https://meetingpeople.eventsair.com/aspog-2017/meuregonly
Menopause Updates are an initiative of the Australasian Menopause Society in response to requests from many GPs for up to date evidence based information and guidance in managing women's midlife health issues including menopause.
Content updated July 2017