Saturday 2 July 2022 - 9.00am-12.30pm NZST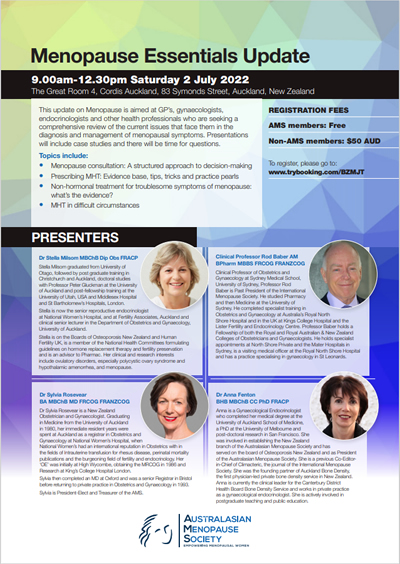 The Great Room 4, Cordis Auckland, 83 Symonds Street, Auckland, New Zealand
Face-to-face only - all delegates are requested to wear a mask and P2 masks will be available on registration.
This update on Menopause is aimed at GP's, gynaecologists, endocrinologists and other health professionals who are seeking a comprehensive review of the current issues that face them in the diagnosis and management of menopausal symptoms. Presentations will include case studies and there will be time for questions.
Topics include:
Menopause consultation: A structured approach to decision-making
Prescribing MHT: Evidence base, tips, tricks and practice pearls
Non-hormonal treatment for troublesome symptoms of menopause: what's the evidence?
MHT in difficult circumstances
Download flyer here:

Menopause Essentials Update Saturday 2 July 2022347.4 KB
Presenters
Dr Stella Milsom MBChB Dip Obs FRACP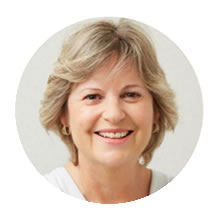 Stella Milsom graduated from University of Otago, followed by post graduate training in Christchurch and Auckland, doctoral studies with Professor Peter Gluckman at the University of Auckland and post-fellowship training at the University of Utah, USA and Middlesex Hospital and St Bartholomew's Hospitals, London.
Stella is now the senior reproductive endocrinologist at National Women's Hospital, and at Fertility Associates, Auckland and clinical senior lecturer in the Department of Obstetrics and Gynaecology, University of Auckland.
Stella is on the Boards of Osteoporosis New Zealand and Human Fertility UK, is a member of the National Health Committees formulating guidelines on hormone replacement therapy and fertility preservation and is an advisor to Pharmac. Her clinical and research interests include ovulatory disorders, especially polycystic ovary syndrome and hypothalamic amenorrhea, and menopause.
Clinical Professor Rod Baber AM BPharm MBBS FRCOG FRANZCOG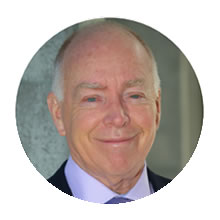 Clinical Professor of Obstetrics and Gynaecology at Sydney Medical School, University of Sydney, Professor Rod Baber is Past President of the International Menopause Society.
He studied Pharmacy and then Medicine at the University of Sydney. He completed specialist training in Obstetrics and Gynaecology at Australia's Royal North Shore Hospital and in the UK at Kings College Hospital and the Lister Fertility and Endocrinology Centre.
Professor Baber holds a Fellowship of both the Royal and Royal Australian & New Zealand Colleges of Obstetricians and Gynaecologists. He holds specialist appointments at North Shore Private and the Mater Hospitals in Sydney, is a visiting medical officer at the Royal North Shore Hospital and has a practice specialising in gynaecology in St Leonards.
Dr Sylvia Rosevear BA MBChB MD FRCOG FRANZCOG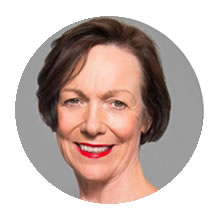 Dr Sylvia Rosevear is a New Zealand Obstetrician and Gynaecologist. Graduating in Medicine from the University of Auckland in 1980, her immediate resident years were spent at Auckland as a registrar in Obstetrics and Gynaecology at National Women's Hospital, when National Women's had an international reputation in Obstetrics with in the fields of Intrauterine transfusion for rhesus disease, perinatal mortality publications and the burgeoning field of fertility and endocrinology. Her 'OE' was initially at High Wycombe, obtaining the MRCOG in 1986 and Research at King's College Hospital London.
Sylvia then completed an MD at Oxford and was a senior Registrar in Bristol before returning to private practice in Obstetrics and Gynaecology in 1993.
Sylvia is President-Elect and Treasurer of the AMS.
Dr Anna Fenton BHB MBChB CC PhD FRACP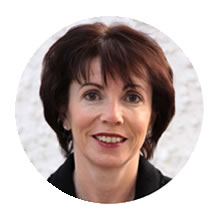 Anna is a Gynaecological Endocrinologist who completed her medical degree at the University of Auckland School of Medicine, a PhD at the University of Melbourne and post-doctoral research in San Francisco. She was involved in establishing the New Zealand branch of the Australasian Menopause Society and has served on the board of Osteoporosis New Zealand and as President of the Australasian Menopause Society. She is a previous Co-Editor-in-Chief of Climacteric, the journal of the International Menopause Society.
She was the founding partner of Auckland Bone Density, the first physician-led private bone density service in New Zealand. Anna is currently the clinical leader for the Canterbury District Health Board Bone Density Service and works in private practice as a gynaecological endocrinologist. She is actively involved in postgraduate teaching and public education.
---
Registration fee
AMS members: free
AMS non-members: $50 (GSTinc)
Register
Go to Trybooking at: https://www.trybooking.com/BZMJT
Accreditation
RANZCOG CPD 3 hours approved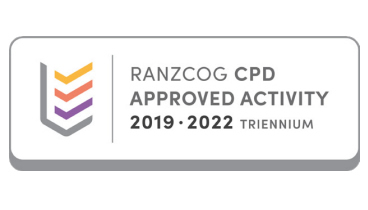 RNZCGP CME 3 hours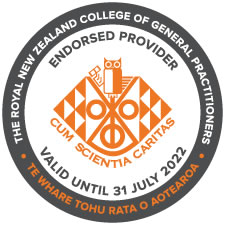 The "Menopause Essentials Update" activity has been endorsed by The Royal New Zealand College of General Practitioners (RNZCGP) and has been approved for up to 3.5 CME credits for Continuing Professional Development (CPD) purposes.
Content updated June 2022