AMS Board of Directors
President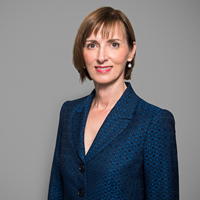 Assoc Professor Amanda Vincent BMed Sci, MBBS PhD, FRACP
Dr Amanda Vincent is a Consultant Endocrinologist with the Department of Endocrinology, Monash Health, Clayton, working in the Menopause Clinic, Osteoporosis clinic and the Clinical Nutrition and Metabolism Unit. She also works as an Endocrinologist at The Women's Specialist Menopause Clinic, Melbourne.
Dr Vincent is a Postdoctoral Research Fellow with the Monash University's Centre for Health Research and Implementation, School of Public Health Preventive Medicine. Her research interests include both clinical research and education projects with a particular interest in early/premature menopause and Turner's syndrome.
She is an Associate Editor of Climacteric.
---
Past President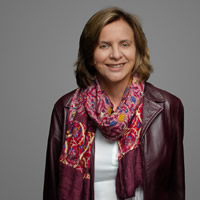 Professor Bronwyn Stuckey BA MBBS FRACP
Keogh Institute Medical Research
Sir Charles Gairdner Hospital
Nedlands WA 6009
Professor Bronwyn Stuckey is an endocrinologist with a clinical and research interest in reproductive endocrinology. She is Consultant Endocrinologist in the Department of Endocrinology and Diabetes, Sir Charles Gairdner Hospital, Nedlands, Western Australia and Clinical Professor in the School of Medicine and Pharmacology, University of Western Australia.
She is also the Medical Director of the Keogh Institute for Medical Research which conducts both clinics and research for both men and women. The focus of her research and that of the Institute is on the interface between reproduction and reproductive hormones and metabolism.
---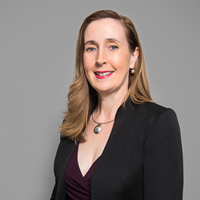 President-Elect
Dr Sonia Davison MBBS FRACP PhD
Dr Sonia Davison was appointed to the Board in February 2017.
Dr Davison is an Endocrinologist with a special interest in Women's Health. She is a Clinical Fellow at Jean Hailes for Women's Health and has an adjunct appointment at the Women's Health Research Program, Monash University.
Sonia is in private practice in Victoria at Cabrini Medical Centre and at Jean Hailes for Women's Health. Her PhD and postdoctoral research examined sex steroid physiology in women, including measurement of androgens and their relationships with age, mood, sexual function and cognition.
Sonia was also editor of AMS's Changes magazine for nine years.
---
Treasurer
Dr Sylvia Rosevear BA MB ChB MD FRCOG FRANZCOG
Dr Sylvia Rosevear is a New Zealand Obstetrician and Gynaecologist. Graduating in Medicine from the University of Auckland in 1980, her immediate resident years were spent at Auckland as a registrar in Obstetrics and Gynaecology at National Women's Hospital, when National Women's had an international reputation in Obstetrics with in the fields of Intrauterine transfusion for rhesus disease, perinatal mortality publications and the burgeoning field of fertility and endocrinology. Her 'OE' was initially at High Wycombe, obtaining the MRCOG in 1986 and Research at King's College Hospital London.
Dr Rosevear then went to Oxford and completed an MD on 'The Computerised Analysis of the Fetal Heart Rate in Labour'. She was a senior Registrar in Bristol and returned to New Zealand in private practice in 1993, practicing both Obstetrics and Gynaecology. She is interested in the endocrinology of the menopause and the maintenance and optimisation of middle aged health rather than just prevention of pathology.
Dr Rosevear recently completed Diploma in Exercise and Sports Medicine in recognition of the therapeutic efficacy of exercise in health promotion. She is delighted to be part of the AMS board promoting its vision.
---
Regional appointments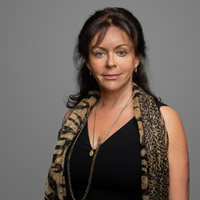 Dr Elina Safro MB BS, BSc(Med)Hon, Grad Cert SA: NSW/ACT Director
Dr Elina Safro is the Medical Education Coordinator at Family Planning NSW and Visiting Medical Officer at Royal Prince Alfred Hospital Sexual Assault service.
She works as a clinician and medical educator at Family Planning NSW Ashfield, Penrith and Dubbo clinics, and has also worked as a researcher at the National Centre for HIV Epidemiology and Clinical Research (now the Kirby Institute at the University of NSW).
For the last four years, Elina has coordinated the Contraception unit of study at the Postgraduate Program in Sexual and Reproductive Health at the University of Sydney.
---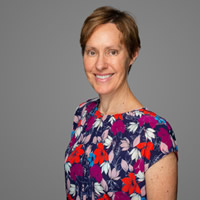 Dr Karen Magraith BMBS FRACGP: Vic/Tas Director
Karen Magraith graduated from Flinders University and spent 6 years in Darwin before returning to Adelaide, where she worked until 2007. She currently works in general practice in Hobart, where she is involved in registrar training. She has had a longstanding interest in women's health and has been a member of AMS since 2004.
Karen recognises that most menopause medicine occurs in general practice, where the GP is in a unique position to manage the medical, gynaecological and psychosocial issues in an integrated way.
Karen is keen to promote the role of the AMS in educating and supporting a wide variety of GPs, to enable them to provide high quality health care to women.
---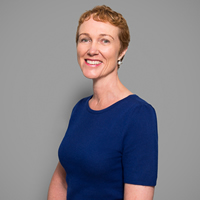 Dr Susan Jenner BMBS, FRACGP: SA/NT Director
Dr Sue Jenner, is an experienced general practitioner with broad interests in women's health, especially at mid-life. She is an advocate for providing evidence-based information to facilitate treatment options.
After graduating from Flinders University she commenced surgical training, then ophthalmology, before working for the Department of Defence in a number of states whilst attaining her FRACGP. She returned to Adelaide in 1999 and joined the North Adelaide Family Practice, where she has been a partner since 2001.
Sue has been an AMS member since 2003. She represents the needs of GPs, who form the majority of AMS members and are the main treating doctors in menopause.
---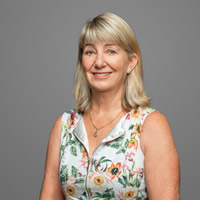 Dr Janice Brown NZ MBChB FRNZCGP PGDipObstMedGyn NZ CertFP: NZ Director
Dr Janice Brown has been a GP for 21 years and is currently Medical Lead at Auckland University. She also attends some sessions at Albany Family Medical Centre.
While Janice is committed to family medicine, her special interests include women's health encompassing family planning, menopause management, menstrual difficulties, polycystic ovarian syndrome; the impact of lifestyle factors such as exercise and nutrition on health and the prevention of disease.
---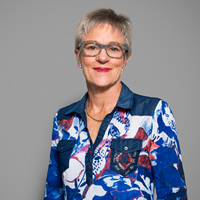 Dr Jennifer Rogers MBBS (UWA), Dip Obs (RANZCOG): WA Director
After her internship, Western Australian Jennifer Rogers was an RAAF medical officer
at Amberley and Richmond bases before being appointed as RMO Nepean Hospital, Penrith and then in O &G at KEMH. General practice followed for 30 years in a privately billing, non- corporatized group practice in Padbury, a Perth suburb, 1985-present.
Having decided on General Practice as a career, Jenny has been interested in understanding and treating menopausal women since those days with Dr Margaret Smith memorable as a strong voice for recognition of this phase of women's lives. "I enjoy the challenge of dealing with the many problems that present in general practice and have interests in osteoporosis, women's health, mental health, sports medicine, asthma and motivating lifestyle change in chronic disease management." Board member: Meath Nursing Homes and Cyrenian House (alcohol and other drug treatment services) – both volunteer positions.
Surveyor for Postgraduate Medical Council WA Member of Osteoporosis Model of Care Working Group (Health Dept, WA)
Active patrol member with North Cottesloe Surf Lifesaving Club
Masters field hockey player with State and Australian representation in the recent past.
---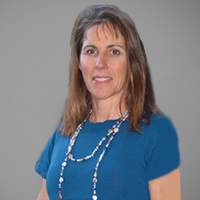 Dr Georgina Hale MBBS, FRACP, PhD: Qld Director
Dr Georgina Hale completed Medicine (Hons) at Monash University then specialist training at the Repatriation Hospital in Heidelberg Melbourne, the Alfred (VIC), John Hunter Hospital (NSW) and Royal North Shore Hospital (NSW).
After four years of advanced training, she completed two years of consultant work in Sydney before embarking on a research fellowship in the Cedars Sinai Medical Center in Los Angeles. She published her clinical research on the effects of plant and soy isoflavones on the endometrium and endothelial function with Professors Claude Hughes and Noel Bairey Merz.
Back in Australia she completed a PhD with Professor Ian Fraser at the University of Sydney on the endocrinology underlying the menopause transition. She is author of several related publications and has continued her interest in midlife and menopausal health. Georgina looks forward to women's health clinical work and research projects at the new Sunshine Coast University Hospital and continuing private practice as well as implementing her soon to be completed certification in functional medicine, her other interest area, with the Institute of Functional Medicine in North America and the Australian College of Environmental and Nutritional Medicine (ACNEM).
Georgina has been a member of both the Australasian and North American Menopause Societies for more than 15 years.
---
AMS Executive Director & Company Secretary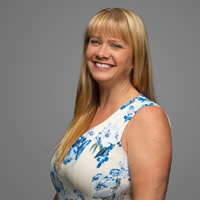 Vicki Doherty BSc(Hons) PGDipEd(Int Ed) MPH AFACHSM GAICD
Australasian Menopause Society
PO Box 280, Healesville VIC 3777
Tel: +61 3 9428 8738
Fax: +61 3 9923 6569
www.menopause.org.au
E-mail: This email address is being protected from spambots. You need JavaScript enabled to view it.
Vicki Doherty was appointed as Executive Director of the Australasian Menopause Society in January 2016. Vicki began her career as a molecular biologist undertaking research in xenotransplantation, malarial antibiotic resistance and complications of pregnancy.
After eight years at the Royal Women's Hospital in Melbourne, Vicki infiltrated the ivory towers of the federal Government in Canberra to work on primary care policy and program management. Vicki was an Assistant Director on the Practice Incentives Program (PIP) and Enhanced Primary Care programs. During this time, Vicki worked closely with a number of peak bodies including the AMA, RACGP, RDAA, ACRRM and NACCHO to develop and implement a number of new PIP items and Medicare programs, including the Medicare Teen Dental Program.
After a sea-change in 2010, Vicki was appointed as the Gippsland Region Palliative Care Consortium Manager. This member-based organisation was responsible for implementing the Victorian Government's Strengthening palliative care: Policy and strategic directions. During this time, Vicki led a team to implement a regional palliative care consultancy service, develop numerous clinical tools and guidelines, provide education to GPs, nurses and allied health professionals and built community capacity to deal with death, dying and grief.
Vicki is a committed foodie and loves experimenting with cheese-making and preserving. Vicki is currently working on expanding her exercise regime to ensure that her food devotion is kept in check.
Content updated April 2019