Menopause Management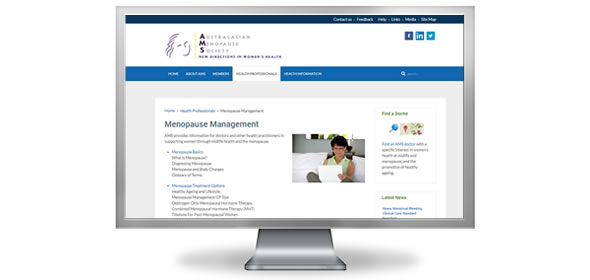 AMS provides Information Sheets for doctors and other health practitioners in supporting women through midlife health and the menopause.
These popular resources have also been organised into to some specific topic areas for your convenience.
Go to Menopause Management at
https://www.menopause.org.au/hp/management
Go to Information Sheets by Management Area at
https://www.menopause.org.au/hp/infosheets-by-management
Got to Information by alphabetical listing
https://www.menopause.org.au/hp/information-sheets

Increased risk of heart disease after hysterectomy
In an effort to reduce the associated increased risk of heart disease after hysterectomy, more surgeons are opting to leave a woman's ovaries intact. However, a study shows that women (especially those aged younger than 35 years) having a hysterectomy with ovarian conservation are still at increased risk.
Hysterectomies are often the recommended treatment for women suffering from heavy menstrual bleeding and other gynecologic problems. More than 400,000 hysterectomies are performed each year in the United States, most for benign disease. Although multiple studies have previously documented an increased risk of cardiovascular disease and other chronic problems from hysterectomies involving the removal of both ovaries, few studies have focused on the health risks after the removal of only the uterus...

Cervical screening participation rates - what influences them
In Sweden women are offered regular gynecological cancer screening with the aim of early detection and treatment of cell changes that can lead to cervical cancer. This organized screening has been going on since the 1960s and has led to a sharp reduction in the number of cancer cases.
The current study examines background factors among women in Sweden who have chosen to participate in the screenings and those who failed to do so. The study is the largest of its kind in the world, with combined registry data on a total of 581,008 women. It has been done in collaboration with researchers at Karolinska Institutet.
That women with higher education and income participated more often was less sensational than the fact that country of birth in itself often was not a factor. Another result is the great importance of where in Sweden the women lived. County councils such as Dalarna, Kalmar and Västernorrland had a significantly lower proportion of non-participants than Kronoberg, Skåne, Stockholm and Uppsala, for example...

Jean Hailes Webinar | Common vulval conditions: all that itches is not thrush
This free webinar will use case studies to explore the diagnosis and management of some common vulval conditions and will include:
An anatomy refresher
Examination and consultation essentials to improve practice
Common vulval conditions: eczema, candida, lichen sclerosus, and lichen planus
Investigation, management options and when to refer.
Panel Members (from left)

Dr Karen Berzins – Sexual Health Physician
Dr Tanja Bohl – Jean Hailes Dermatologist
Dr Kathryn Cook – Obstetrician, Gynaecologist & Sexual Health Physician
Dr Elizabeth Farrell – Jean Hailes Gynaecologist
Date: 7:30pm AEDT, Thursday 1 February 2018
RACGP QI&CPD Program
This webinar is accredited with 3 RACGP Category 2 QI&CPD points for the 2017-19 triennium.
For more information and to register...
Join AMS for Member's only content
Clinical Consideration for the Treatment of GSM - NAMS Video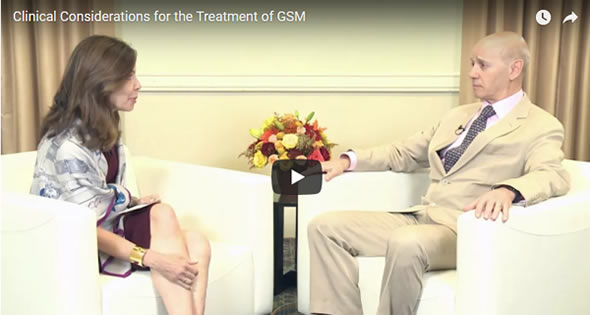 Dr Nick Panay, MSc, MBBS, FRCOG, MFSHR
Dr Panay is Honorary Senior Lecturer, Imperial College Director, West London Menopause and PMS Center Queen Charlotte's and Chelsea Westminster Hospitals General Secretary-Elect of the International Menopause Society.
He reviews why discussion of treatment options for genitourinary syndrome of menopause (GSM) is often overlooked in patient visits. He explains the differences in performance and frequency of use of both moisturizers and lubricants and how the FDA-approved nonestrogen prasterone works.
There is a version aimed at women available as well.
Our Menopause World January 2018
US Preventive Services Task Force. Hormone therapy for the primary prevention of chronic conditions in postmenopausal women. USPSTS recommendation statement. JAMA 2017;318:2224-33
The USPSTF recommends against the use of combined estrogen and progestin or the use of estrogen alone for the primary prevention of chronic conditions in postmenopausal women (D recommendation).
Pinkerton JV, Kaunitz AM, Manson JE. Vaginal estrogen in the treatment of genitourinary syndrome of menopause and risk of endometrial cancer: an assessment of recent studies provides reassurance. Menopause 2017;24:1329-32
These are the article conclusions: The recent large observational study from the WHI-OS (PMID: 28816933) is reassuring for women using low-dose vaginal estrogen therapy regarding endometrial safety (and also regarding risks of cardiovascular disease, cancer, and other outcomes) and supports earlier epidemiologic and pharmacokinetic reports that low-dose vaginal estrogens have primarily local vaginal estrogen effects without significant endometrial or systemic impact. While the Danish paper (PMID: 26421912) at first glance raises concern regarding the risk of endometrial cancer with use of vaginal estrogen in women with an intact uterus, the methodologic limitations detailed above make the elevated risk of endometrial cancer noted by the Danish investigators in users of vaginal estrogen challenging to interpret, and of uncertain relevance to US practice.
Climacteric E-alert - Volume 21, Number 1
Have you ever seen a patient who has intractable vasomotor symptoms in whom estrogen is contra-indicated? If so, you should read the December Issue of Climacteric to find out about the latest research on possible alternative treatments.
Menopause lung function and obstructive lung disease outcomes: a systematic review
Depressive symptoms and their associates in midlife women in the Middle East: a systematic review
The futile case of the aging ovary: is it mission impossible? A focused review
Efficacy of Transdermal Estradiol and Micronized Progesterone in the Prevention of Depressive Symptoms in the Menopause Transition
This randomized clinical trial posed the question "is 12 months of transdermal estradiol and intermittent micronized progesterone more effective than placebo in preventing the development of depressive symptoms in the menopause transition and early postmenopausal period?"