Menopausal Hormone Therapy and Long-term All-Cause and Cause-Specific Mortality: The Women's Health Initiative Randomized Trials
Health outcomes from the Women's Health Initiative Estrogen Plus Progestin and Estrogen-Alone Trials have been reported, but previous publications have generally not focused on all-cause and cause-specific mortality. This study examined total and cause-specific cumulative mortality, including during the intervention and extended postintervention follow-up, of the 2 Women's Health Initiative hormone therapy trials.
Observational follow-up of US multiethnic postmenopausal women aged 50 to 79 years enrolled in 2 randomized clinical trials between 1993 and 1998 and followed up through December 31, 2014 was made...
...Among postmenopausal women, hormone therapy with Conjugated equine estrogens (CEE, 0.625 mg/d) plus medroxyprogesterone acetate (MPA, 2.5 mg/d) for a median of 5.6 years or with CEE alone for a median of 7.2 years was not associated with risk of all-cause, cardiovascular, or cancer mortality during a cumulative follow-up of 18 years.

An Australian study shows that hip fracture often deadly
Older individuals with hip fracture are more than 3.5 times more likely to die within 12 months compared to non-injured; mortality higher in men than in women
Hip fracture is a major public health problem, associated with high morbidity and mortality, and high costs to the healthcare system. With the ageing of populations worldwide, the socioeconomic burden of hip fracture is set to rise dramatically.
An Australian looks at the 12-month mortality of older persons presenting to hospitals with hip fracture. It is the first large population-based matched cohort study exploring excess mortality risk from hip fracture in the Australian population while accounting for pre-injury comorbid conditions...

Early menopause is independently linked to an increased risk of developing type 2 diabetes
Women with early or normal onset menopause are at a higher risk of developing type 2 diabetes than those with late onset menopause, concludes new research published in Diabetologia (the journal of the European Association for the Study of Diabetes).
Previous research (by the same authors of this new study) has shown that women with early onset of menopause (age below 45 years) have an increased risk of cardiovascular disease (CVD) and overall mortality, whereas an onset of menopause at age 50-54 years is linked to a reduced risk of CVD and mortality. While the increased risk is thought to be due to the adverse effects of menopause on CVD risk factors, the influence of age at menopause on these risk factors remains uncertain.
Type 2 diabetes (T2D) is a major risk factor for CVD, but it remains unclear whether age at menopause is associated with a risk of T2D. This study, conducted by Dr Taulant Muka and Dr Eralda Asllanaj, of the Department of Epidemiology, Erasmus University Medical Centre, Netherlands, with colleagues, studied the association between age at natural menopause (ANM) and the risk of T2D, and assesses the effects of potential intermediate risk factors in this association...

HRT can slow decline in lung function for middle-aged women
Hormone replacement therapy (HRT, also know as MHT) can slow the decline in lung function in middle-aged women, according to new research presented at the European Respiratory Society International Congress.
Evidence from a study that followed 3,713 women for approximately 20 years from the early 1990s to 2010, showed that those who took long-term HRT (for two years or more) performed better in lung function tests than women who never took HRT [1].
Dr Kai Triebner, a postdoctoral fellow at the University of Bergen, Norway, told the congress: "Lung function peaks during the mid-twenties, and from then on it will go down; however, it is possible to identify which factors influence the decline, either by slowing it down or accelerating it. One accelerating factor, for example, is the menopause. Therefore, a key question is whether HRT could, at least partly, counteract it."
The women's lung function was measured when they joined the European Community Respiratory Health Survey and again after 20 years. Tests of forced vital capacity (FVC) - which measures the amount of air that can be exhaled from the lungs after taking the deepest breath possible - showed that women who took HRT for two or more years lost an average of 46 ml less of lung volume over the duration of the study, compared with women who never took HRT.

Bleeding – perimenopausal, postmenopausal and breakthrough bleeding on MHT/HRT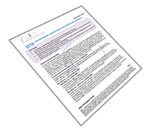 In this new information sheet the following key points are covered:
A change in bleeding pattern is common during perimenopause.
Heavy bleeding, prolonged bleeding, and any bleeding more than 12 months after the last menstrual period need investigation.
Endometrial ultrasound is the first investigation of choice, and the findings determine the need for tissue sampling and or hysteroscopy.
Medical management, after excluding a localised or neoplastic lesion, involves modification of the MHT dose or regimen.

21st AMS Congress 2017

The members of your local organising committee are delighted to invite you to attend the 21st Congress of the Australasian Menopause Society.
This year's congress will be held at the Sofitel Sydney Wentworth from Friday 13th to Sunday 15th of October. It promises to be a ripper!
Registration
Registration for AMS 2017 is open. For more information, please visit the conference website www.ams2017.org/registration.
Program
The preliminary program is available online, please click here www.ams2017.org/program-2/scientific-program/ to view.
21st Anniversary Dinner
Join us for an unforgettable night of great entertainment with Dr V's Swing Thing 22-piece Big Band (click here to see the band) and a talk on "The Disappearing Woman" by social researcher and bestselling author Hugh Mackay.
Date: Saturday 14th October 6:30pm - 10:30pm
Cost: $149.00 and can be booked through your online profile during registration.
We look forward to seeing you at the Congress in October.

Kind regards,

Sheila O'Neill
For the 2017 Organising Committee

Menopause: Science vs Fiction - Community Seminar Sydney

The Australasian Menopause Society and Jean Hailes for Women's Health are partnering to host a free community seminar on menopause.
Health Professionals in Sydney may wish to let your patients know about this presentation.
Dr Farrell is a gynaecologist and Medical Director of Jean Hailes for Women's Health. She is an Adjunct Senior Lecturer in the Department of Obstetrics and Gynaecology at Monash University and has previously been the president of the Australasian Menopause Society and the Asia Pacific Menopause Federation. She is a founding member of Jean Hailes for Women's Health and recently retired from her position as head the Menopause Unit at Monash Medical Centre after 34 years.
A flyer is available here.

Sunday 15 October 2017 at 2.00pm
Sofitel Sydney Wentworth
61-101 Phillip Street
Sydney, NSW 2000
Find out the latest facts from one of Australia's top menopause experts
Hear lifestyle tips and tricks
Ask questions

Join AMS for Member's only content
Common Cognitive Complaints - Video
Past President, The North American Menopause Society Professor, Health Research and Policy and Neurology and Neurological Sciences Stanford University Director, Alzheimer's Disease Research Center Stanford, CA Dr Victor Henderson explains cognitive complaints as it relates to ageing and a decline in oestrogen as well as the cardiovascular connection. He also provides advice for when advanced cognitive testing is required.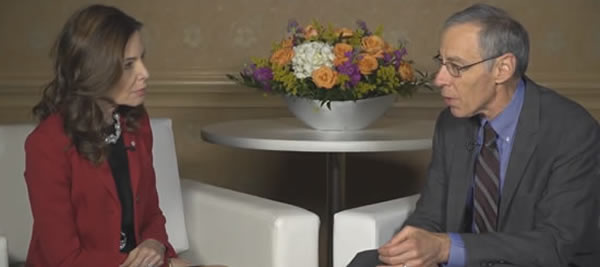 There is a version aimed at women available as well.
Long-term all-cause and cause-specific mortality in the WHI
This issue of NAMS First to Know shows:
No link found between hormone therapy and all-cause or cause-specific death rates in the Women's Health Initiative
Despite the trend of reduced mortality in younger women who received hormone therapy, findings do not provide support for its use in the prevention of chronic diseases.
Manson JE, Aragaki AK, Rossouw JE, et al; WHI Investigators. Menopausal hormone therapy and long-term all-cause and cause-specific mortality. The Women's Health Initiative Randomized Trials. JAMA. 2017;318(10):927-938.

Commentary by
JoAnn V. Pinkerton, MD, FACOG, NCMP, NAMS Executive Director
Marla Shapiro, CM, MDCM, CCFP, MHSc, FRCP, FCFP, NCMP, NAMS President
NAMS Practice Pearl: Screening Mammography for Average-Risk Women
Breast cancer accounts for almost one-third of new cases of cancer diagnosed in US women. The goal of screening mammography is to prevent morbidity and death from breast cancer by detecting small malignant tumors in asymptomatic women before they grow large enough to cause symptoms; however, screening mammography can result in callbacks for additional imaging and recommendations for biopsies later found to be benign ("overdiagnosis").
A 2016 study concluded that women were more likely to have breast cancer that was overdiagnosed than to have earlier detection of a tumor that became advanced. To avoid overdiagnosis, evidence suggests that screening mammography routinely incorporating tomosynthesis (3D mammography) can improve sensitivity and specificity and reduce callbacks, as well as reduce the number of benign biopsies.
This NAMS Practice Pearl, "Screening Mammography for Average-Risk Women," discusses the different sets of screening guidelines and the pitfalls of overdiagnosis that might lead to unnecessary treatment. According to the authors decisions regarding initiation, frequency, and duration of screening should be made in the setting of shared decision-making.
Our Menopause World September 2017
Includes articles such as:
Shifren JL, Davis SR. Androgens in postmenopausal women: a review. Menopause 2017;24:970-9
There is significant interest in the use of androgen therapy for postmenopausal women. This review provides background on endogenous androgens in women, describes factors that affect circulating androgen concentrations, and examines the relationship between low levels of androgens and sexual problems. Possible effects of androgens in postmenopausal women beyond sexual function are also discussed. Clinical trials of androgen therapy for the treatment of hypoactive sexual desire disorder are reviewed, with a discussion of potential risks. A practical approach to using androgens to treat low sexual desire with associated distress is presented, accompanied by an illustrative case.
Alcohol and disease risk with a spotlight on breast cancer: should women stop drinking?
The Bible says that 'wine makes people happy'. Alcohol seems an inbred constituent of human nutrition, and so many studies have pin-pointed its various health benefits and risks. Usually, the bottom-line recommendation favors alcohol consumption, but limiting it to 'drink in moderation', in order to avoid the potential serious adverse outcomes of heavy and lasting drinking. A new report from the World Cancer Research Fund and the American Institute for Cancer Research addresses 'diet, nutrition, physical activity and breast cancer' [1]. The report states that there is strong evidence that consuming alcohol increases the risk for premenopausal and postmenopausal breast cancer...
Vitamin D – are we overprescribing?
There has been ongoing uncertainty as to what level of circulating 25-hydroxy-vitamin D (25OHVitD) indicates vitamin D insufficiency. Vitamin D deficiency has been designated as a 25OHVitD level less than 30 nmol/l and insufficiency as less than 75 nmol/l [1, 2]. Please note that many laboratories give their results in ng/ml, and thus 30 nmol/l is equivalent to 12 ng/ml, and 75 nmol/l is equivalent to 30 ng/ml.
This would lead one to the expectation that treatment of a person with vitamin D insufficiency would be associated with adverse biochemical and morphological bone effects. Two recent publications should make us question the proposed 25OHVitD cut-off for vitamin D insufficiency [3, 4]. Shah and colleagues studied 11,855 people being assessed for 25OHVitD levels at a commercial laboratory and 150 people attending the Austin Hospital Melbourne [4]. Through a series of statistical analyses, they identified a 'breakpoint' of 30 nmol/l of vitamin D below which serum calcium was significantly lower, and parathyroid hormone (PTH) and alkaline phosphatase levels significantly higher. Although 34% of those with a 25OHVitD below 30 nmol/l had secondary hyperparathyroidism, the majority of people with a 25OHVitD below this level were biochemically normal. There was no signal of any biochemical abnormality amongst those with a 25OHVitD level between 30 and 75 nmol/l that justified a person being classified as vitamin D-insufficient. They also found no association between 25OHVitD and bone remodelling markers, bone mineral density (BMD) or matrix mineralization density in the subset of 150 people in which these parameters were measured. However, few people in this group had a 25OHVitD level below 30 nmol/l and this substudy may have been underpowered...
Vaginal laser therapy in gynecology practice: a real new option but keep an eye on the scientific data
The word 'LASER' is an acronym for 'Light Amplification by Stimulated Emission of Radiation'. Laser light energy has been widely used for different medical and surgical indications. Different light sources are available for the laser practitioner. In the last years, a number of publications have appeared and vaginal laser has gained interest as a treatment for genitourinary syndrome of menopause (GSM) and as an option for stress urinary incontinence (SUI) [1-10].
The carbon dioxide (CO2) laser is the first-generation laser for GSM treatment. In 2011, Gaspar and colleagues [1] first demonstrated that vaginal fractional CO2 laser treatment induced a significant improvement in clinical and histological signs of vaginal atrophy. Subsequently, in a pivotal paper, Salvatore and colleagues [2] reported a 12-week study where symptoms were analyzed before and after three sessions (one per month) of fractionated CO2 laser, using a specific, registered technology. This paper opened a new era for non-hormonal treatment of GSM. Other studies confirmed these data, showing morphological changes in vaginal tissues, and the alleviation of the symptoms of dryness and dyspareunia [3], with an improvement in sexual gratification...
Type 2 diabetes, menopause and HRT revisited
Several recent publications have raised again the complex association between menopause, glucose handling and insulin status, type 2 diabetes and hormone replacement (HRT/MHT). Interestingly, a cohort of 3639 postmenopausal women from Rotterdam, followed for 9.2 years, revealed a clear statistical correlation between the age at natural menopause and the future risk of becoming diabetic [1]. Hazard ratios (HRs) for type 2 diabetes were 3.7 (95% CI 1.8–7.5), 2.4 (1.3–4.3) and 1.60 (1.0–2.8) for women with premature (< 40 years), early (40–44 years) and normal menopause (45–55 years), respectively, relative to those with later menopause (ptrend < 0.001). The HR for type 2 diabetes per 1 year older at menopause was 0.96 (0.94–0.98). The investigators concluded that early onset of natural menopause is an independent marker for type 2 diabetes in postmenopausal women. These findings certainly raise again the discussion over the relevance of the hormonal changes around the menopause vis-a-vis the metabolic pathways involved in glucose metabolism and the development of insulin resistance and type 2 diabetes. It also puts forward the potential consequences of HRT in this respect.
Upcoming Conferences

RANZCOG 2017 Annual Scientific Meeting
Auckland, New Zealand
29 October - 1 November 2017
http://ranzcog2017asm.com.au
25th World Congress on Controversies in Obstetrics, Gynecology & Infertility (COGI)
Vienna, Austria
November 30 - December 2, 2017
www.cogi-congress.org
16th World Congress on Menopause
Midlife Health in the 21st Century
6 - 9 June 2018
Vancover, Canada
www.imsvancouver2018.com