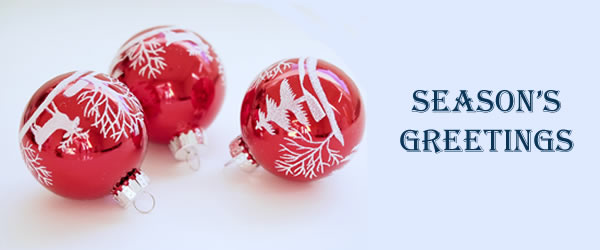 Insufficient nutrition during fetal development may lead to early menopause
Previous studies have demonstrated that fetal malnutrition can lead to adult chronic disorders such as type 2 diabetes and coronary artery disease. A new study out of China now suggests that it also can lead to early menopause and premature ovarian failure.
Infants are especially sensitive to changes in their environment while still in the womb, during their earliest stages of development. It has already been documented that the development of the hypothalamic-pituitary-gonadal axis during the fetal stage plays a critical role in adulthood reproductive health. Natural menopause is a milestone of ovarian aging that results in the end of a woman's reproductive years.
Although several studies have investigated the association between famine exposure in early life and risk of various metabolic diseases in adulthood, the association with reproductive aging was not evaluated. This new study involving nearly 2,900 Chinese women specifically sought to address the effect of early life exposure to famine on age at menopause.
The study concluded that prenatal famine was associated with a higher risk of early menopause (age younger than 45 years), as well as a higher risk of premature ovarian failure. Although study participants were born during China's infamous famine occurring between 1956 and 1964, the study provides valuable insights into the benefits of proper nutrition during early life stages for women of any culture.

Menopause Management
AMS provides information for doctors and other health practitioners in supporting women through midlife health and the menopause and has arranged quick links to various subjects for your convenience.

Fact Sheets
The AMS website is often the first port of call for patients.
With this in mind AMS created set of fact sheets for patients, as companion sheets to the popular videos, and the other more detailed AMS Information Sheets.
Four Fact Sheets are currently available generally
With regard to Complementary medicine options for menopausal symptoms we have provided both a colour version and a black and white version suitable for print.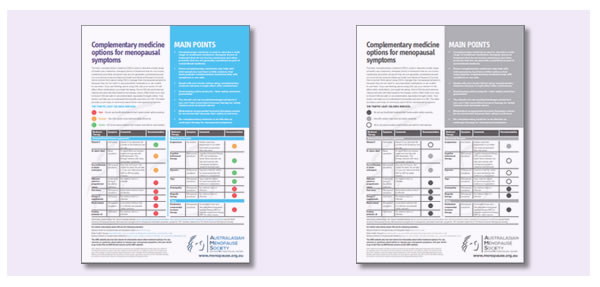 Join AMS for Member's only content
IMS Menopause Live: Consensus statement on urogenital atrophy
The British Menopause Society (BMS) has recently released an updated consensus statement on Urogenital atrophy [1]. The statement highlights the prevalence of this distressing condition amongst the postmenopausal population and draws attention to the fact that symptoms often present many years after the menopause and consequently are not always recognized as estrogen-deficient in origin, either by women or their practitioners. The statement also reviews the prevalence and patho-etiology of urogenital atrophy, including the impact this has on the bladder, urethra, uterosacral ligaments and other supporting structures. This often results in a variety of urinary symptoms, in particular symptoms of 'pseudo-cystitis' and recurrent urinary tract infections. The key to successful management of these conditions is recognizing the role estrogen has in maintaining the integrity of these structures, and a course of vaginal estrogens will often lead to a dramatic improvement in symptoms. The impact that urogenital atrophy or vulvovaginal atrophy (VVA) can have on sexual function and a woman's sense of sexual well-being is well established...
IMS Menopause Live: Fracture risk in younger women
WHI observational study: Fracture risk in younger women using the Garvan and FRAX Risk Calculators without DXA-derived BMD
Fracture risk assessment after menopause is generally advised. The study [1] applied risk assessment by FRAX and Garvan to 63723 women, aged 50-64 years, in the WHI observational study to predict hip fractures and major osteoporotic fractures (MOF) during a 10-year follow-up and to compare it to actual incidental fractures. The specificity of both tools for detecting incident hip fracture was low: Garvan 30.6% (95% confidence interval [CI] 30.3–31.0%) and FRAX 43.1% (95% CI 42.7–43.5%). Both models discriminated poorly between postmenopausal women aged 50–64 years who do and do not experience hip fracture, MOF or clinical fractures during a 10-year follow-up. Specificity was even worse in women of African American and Hispanic ethnicity...
Our Menopause World December 2018
See all the news... including the following articles:
Risk of asthma onset after natural and surgical menopause: Results from the French E3N cohort.
Study background was that sex hormones have been suggested to play a role in the gender switch in asthma incidence around puberty; however, limited and inconsistent findings are present on the change in asthma incidence with menopause...
Association of body mass index and age with subsequent breast cancer risk in premenopausal women
Study background was increasing body mass index (BMI) is associated with breast cancer risk reduction before and risk increase after menopause. The inverse association with premenopausal breast cancer risk is poorly characterized but may be important in the understanding of breast cancer causation...
European Menopause and Andropause Society (EMAS)
AMS is an affiliate of EMAS. See a copy of the EMAS Newsletter December 2018