Menopause Essentials Update
28 July 2016
:
Topics
The workshop is aimed at all GPs, specialists and allied health workers who are seeking a comprehensive update in the field of menopause. Prof Bronwyn Stuckey and Dr Jane Elliott will be presenting and providing case studies on the following topics:
Menopause: What is it?
Professor Bronwyn Stuckey
How to manage menopause
Dr Jane Elliott
Risks and benefits of HRT
Professor Bronwyn Stuckey
Troubleshooting HRT, low libido and testosterone
Dr Jane Elliott
Speakers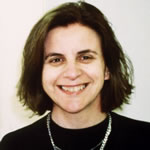 Professor Bronwyn Stuckey BA MBBS FRACP is President of the Australasian Menopause Society. Bronwyn is an endocrinologist with a clinical and research interest in reproductive endocrinology. She is Consultant Endocrinologist in the Department of Endocrinology and Diabetes, Sir Charles Gairdner Hospital, Nedlands, Western Australia and Clinical Professor in the School of Medicine and Pharmacology, University of Western Australia.
She is also the Medical Director of the Keogh Institute for Medical Research which conducts both clinics and research for both men and women. The focus of her research and that of the Institute is on the interface between reproduction and reproductive hormones and metabolism.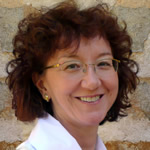 Dr Jane Elliott, MBBS, is a Past President and a Life Member of the Australasian Menopause Society. Jane is a general practitioner with a longstanding commitment in women's health especially menopause and midlife women's health. She is a Clinical Lecturer in the Discipline of Obstetrics and Gynaecology at the University of Adelaide and a member of the Medical and Scientific Committee of Osteoporosis Australia.
Venue
Hotel Grand Chancellor, Hobart
Registration
$50 for AMS Members, $75 for Non­‐members
Registration is now open here...

Menopause Essentials Update 2016411.89 KB
Menopause Updates are an initiative of the Australasian Menopause Society in response to requests from many GPs for up to date evidence based information and guidance in managing women's midlife health issues including menopause.
Content updated May 2016