Community seminar with Dr Elizabeth Farrell AM
Sunday 15 October 2017 at 2.00pm
Sofitel Sydney Wentworth
61-101 Phillip Street
Sydney, NSW 2000
Come along with a friend to this FREE interactive public forum to:
Find out the latest facts from one of Australia's top menopause experts
Hear lifestyle tips and tricks
Ask questions
About Dr Elizabeth Farrell AM
Dr Farrell is a gynaecologist and Medical Director of Jean Hailes for Women's Health. She is an Adjunct Senior Lecturer in the Department of Obstetrics and Gynaecology at Monash University and has previously been the president of the Australasian Menopause Society and the Asia Pacific Menopause Federation. She is a founding member of Jean Hailes for Women's Health and recently retired from her position as head the Menopause Unit at Monash Medical Centre after 34 years.
Dr Farrell is involved with health professional and community education throughout Australia, and consults in both Melbourne and rural Victoria. Each year Dr Farrell travels to Mongolia to teach and consult with the doctors in the First Maternity Hospital in Ulaanbaatar and with the Mongolian Menopause and Andropause Society.
Flyer

Menopause: Science vs Fiction Community Seminar1.61 MB
Tickets
This is a free event hosted by Jean Hailes for Women's Health and the Australasian Menopause Society.
Register at :
https://www.eventbrite.com.au/e/menopause-science-vs-fiction-community-seminar-tickets-37443988979

---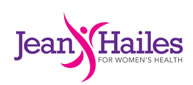 Content updated 21 September 2017